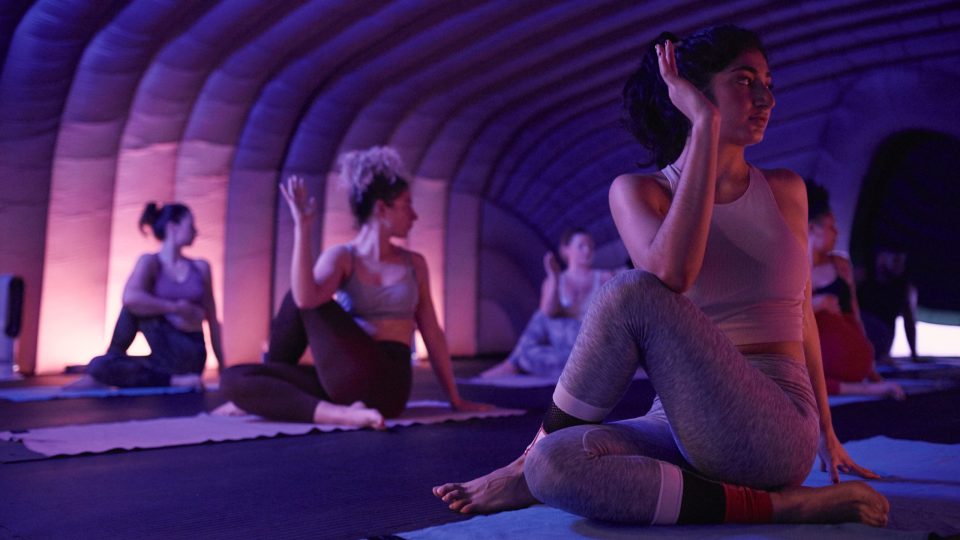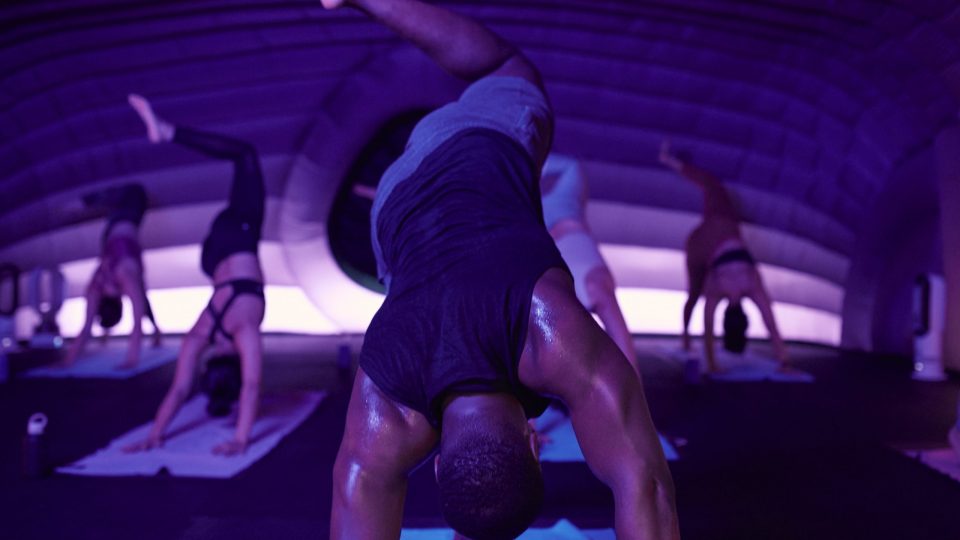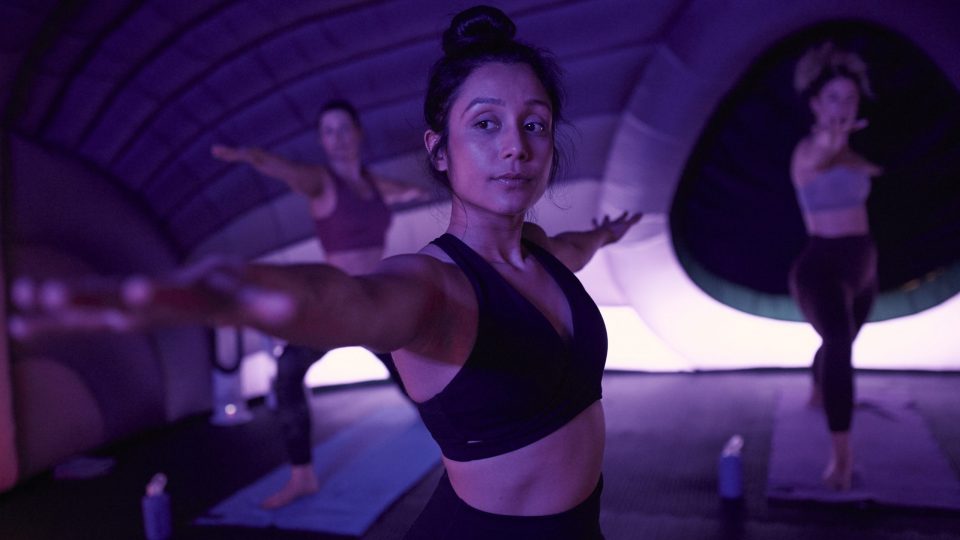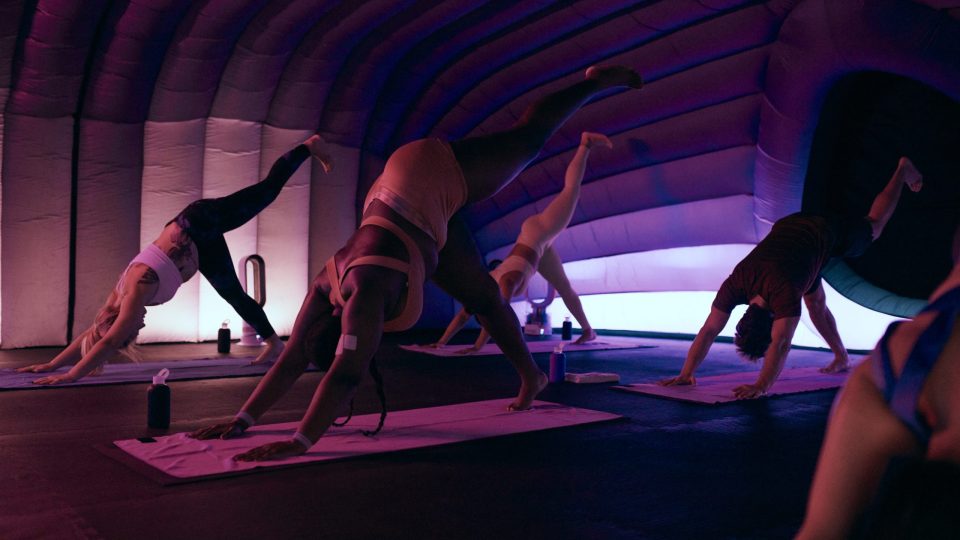 We're Europe's largest yoga business. Since 2013, over 100,000 people have immersed themselves in a Hotpod class at one of our 50+ locations around the world. You'll stretch further, breathe deeper, sweat harder and melt fully into the Hotpod experience – a balanced flow of active and passive postures, working the body and calming the mind in equal measure. For class times and more, take a look at the schedule above, then book your spot.
google
reviews
Read what a few of our happy customers have to say! We'd love it if you could support our studio by leaving a review of your own. Simply click below to share your thoughts with us.
Showers

Mats

Changing

Parking
step into our immersive pod
hot yoga in 37 degree heat
move to relaxing beats
filled with calming scents
suitable for all levels
find

us

The Exchange (Parking In Asda), Haslucks Green Road, Solihull, UK, B90 2EL, GB
Shannon Baggott
I've always been passionate about fitness and exercise since a young age. A dancer through my childhood, enjoying weightlifting, moving and keeping healthy is something I've always loved to do.
Yoga has the element of dance and fitness to it which is what first intrigued me; the aesthetics, flexibility and all the physical benefits.
As well as the physical benefits to yoga there are so many mental benefits. The way you can control, calm your body and mind down through practice whether it be with mediation or flowing through postures energising the body and stilling the mind. Yoga is the perfect way to give something back to yourself and feel restored and uplifted.
I was instantly hooked when I found the pod and knew this is something I wanted to share with everyone. This led me to take the step to do my RYS200 hour Teacher training with Hotpod Yoga.
Teaching classes which are accessible to anyone, flowy, energetic and uplifting is my favourite thing to do.
Hope to see you soon!
Jenna Shortall
Jenna immediately fell in love with the detoxifying and uplifting affects that Hotpod yoga classes create. She became addicted to the combination of heat and flow movement. She discovered the huge benefits of the practice not only in building strength but also in calming the busy mind. Inspired to become a yoga teacher, Jenna completed her 200hr vinyasa flow training with Hotpod Yoga. Jenna's classes are strong and energising and are suitable for all levels.
Anna Fooks
Anna has been studying and practicing yoga for nearly 10 years. She was directed towards yoga to aid recovery from an injury sustained within her gymnastics career. In March 2017, she completed her yoga teacher training and has since developed her own unique practice to encompass all of her prior movement training, with the aim of proving that what may appear to be impossible is in fact very possible for every body of every age, ability and gender.
Charlotte Callin
Charlotte was introduced to yoga as a form of mindfulness where it wasn't long before she noticed mental and physical benefits. Inspired to become a teacher herself charlotte completed her training in early 2017 and since qualifying has taught both overseas and in the UK using her love for people and caring nature to connect, encourage and motivate people in their practice so they can achieve the same results.
Liberty
Libertys yoga journey began in 2014 at Hotpod Yoga Solihull. After trying one class she was completely hooked by the immersive beauty of the pod as well as the high energy classes. Having worked in the fitness industry for many years Hotpod Yoga brought a completely different dimension to her perception of fitness so in 2018 Liberty completed her Yoga teacher training with Hotpod Yoga. Liberty's classes will be high on energy and will leave you feeling lifted and refreshed.
Janice Kelly
Jan began her yoga journey in 2014 when she joined Hotpod Yoga Solihull to complement her running and immediately became addicted to the challenging classes in the unique heated environment and atmosphere created in the pod! The natural step for Jan was to complete her Yoga Teacher Training with Hotpod Yoga which she achieved in 2018. Jan's classes will be strong and fluid leaving you invigorated and uplifted.
Kaz Chauhan
Kaz is a qualified Vinyasa yoga teacher & a Les Mills Body Balance Instructor. Having been practicing yoga for 15 years now, she enjoys being able to share her passion, ensuring her participants get the maximum effort from their yoga practice – whether they are seasoned or not! Every day is a school day & there is nothing that cannot be learnt or experienced from her class. Everyone will feel a sense of achievement from the yoga practice as well as strength & calm.
Sumita Williams
Sumita had her first experiences with yoga from her father, as a child, on their many travels to India. She found yoga personally beneficial during her medical training as a way of relieving stress and loves the feeling of complete relaxation it can bring as well as the physical benefits. Her approach is friendly, fun and all encompassing to leave you feeling physically challenged, mentally relaxed and refreshed.
Siobhan Sheehan
Having come from a health & fitness background, Siobhan's yoga journey began in 2011 having found it ticked all the boxes required to stay physically strong, flexible but with the added bonus of some time out to relax, unwind and clear the mind. Siobhan's classes will be full of energy and delivered in a fun and relaxed way to bring out the best in everyone ensuring enjoyment is key.
Claire Corfield
Claire came to yoga after years of back pain. She found hot yoga and discovered that the heat helped her to stretch out all those aches and pains.
Claire is a Vinyasa Flow and Yin yoga teacher but her real passion is Yoga Nidra – " the sleep of the Yogi" – a deeply relaxing and meditative style of yoga.
Claire originally trained as an actor and still does the odd theatrical production.
Kelly-Anne
My yoga journey began in 2014 at Hotpod Yoga Solihull where I took my first ever yoga class! I was immediately hooked and knew straight away that I needed more of it in my life. Whether I am teaching classes or practicing yoga, it gives me the balance I need in my busy life! I teach a variety of students from dancers to footballers and everyone inbetween!
the founder
Siobhan Sheehan
Having seen an article in August 2013 which mentioned new portable hot yoga studios, Siobhan hopped on a train to London and experienced Hotpod Yoga for the first time. By December 2013 Hotpod Yoga South Birmingham & Solihull was ready to go and launched in January 2014 with a range of locations around the Solihull and South Birmingham area. With an amazing response throughout 2014, Siobhan then began looking for a single spot for her Pod. In September 2015, supported by her fantastic team, Siobhan a Hotpod home in Solihull – her warm and welcoming cabin within the grounds of Solihull Arden Sports Club.