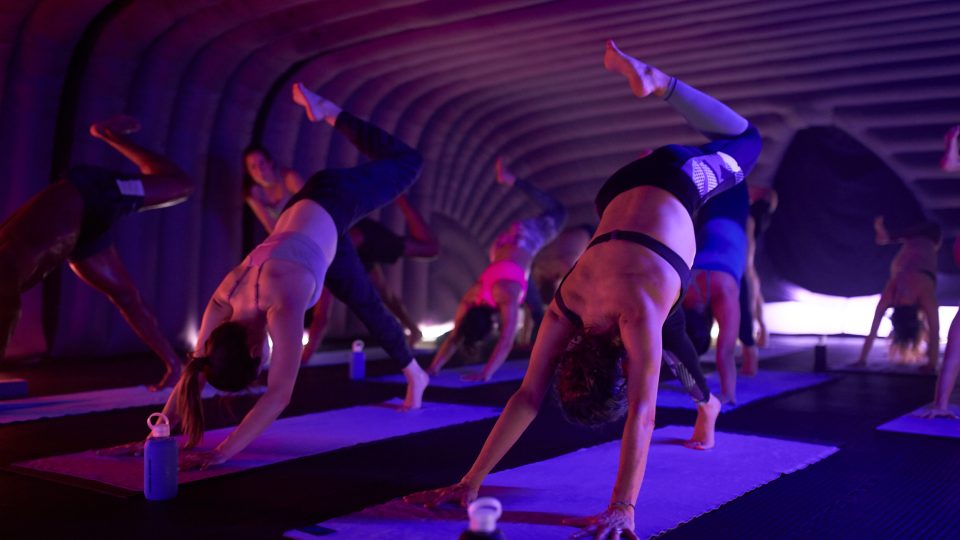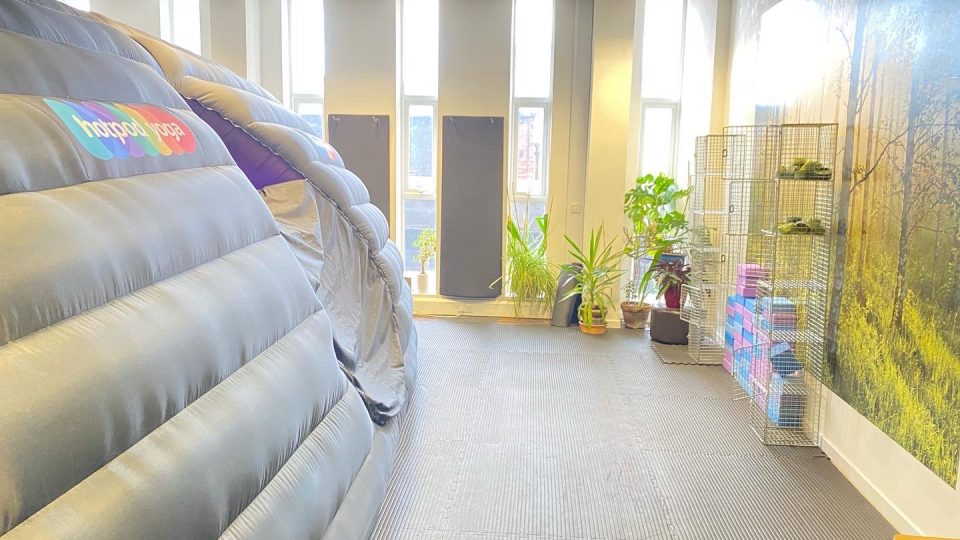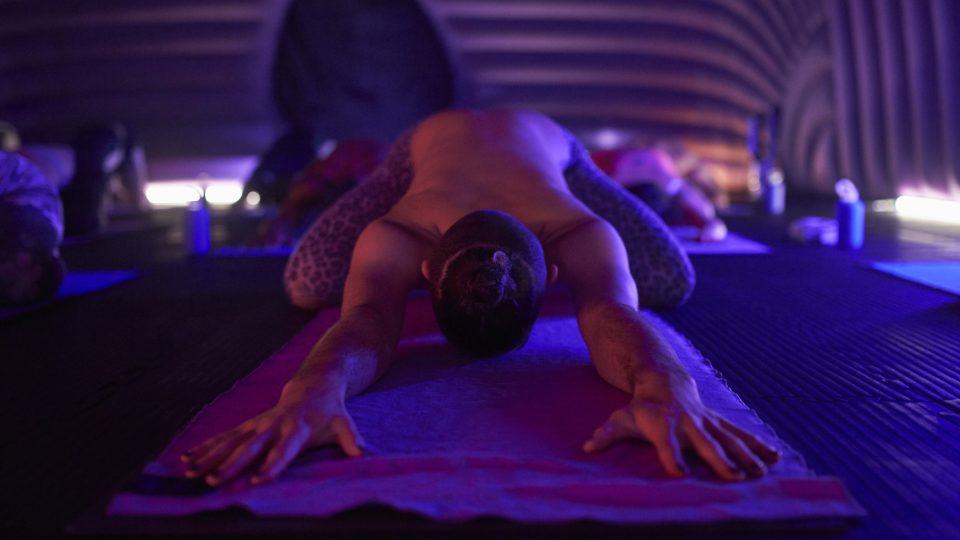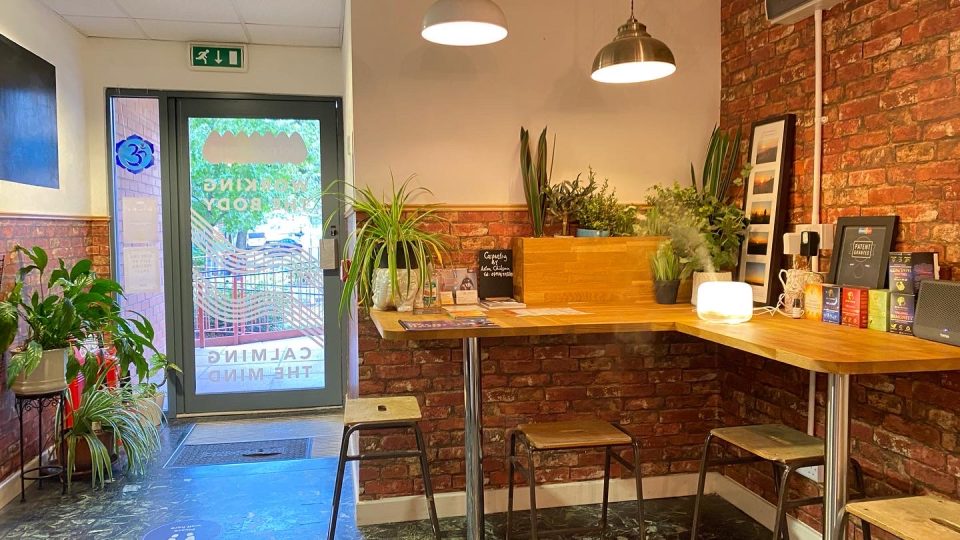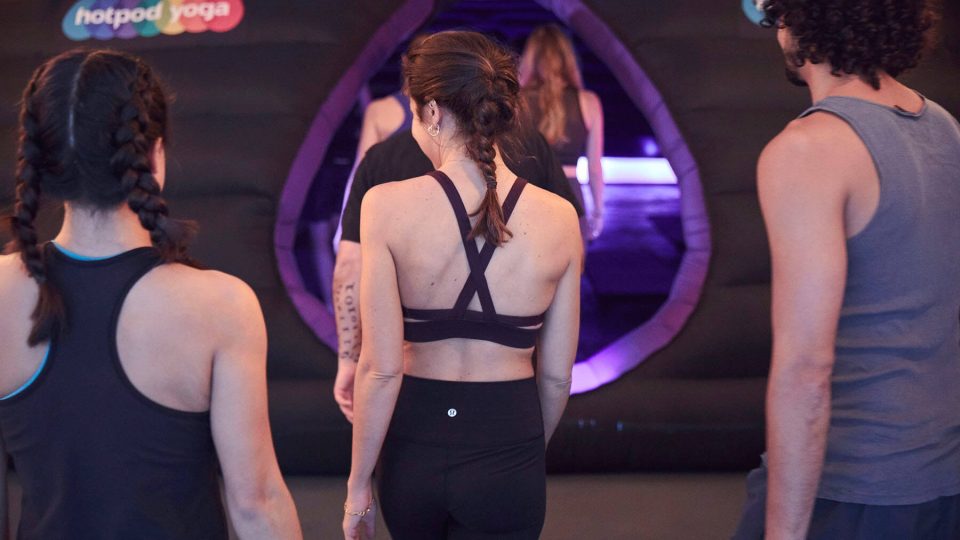 We're Europe's largest yoga business. Since 2013, over 100,000 people have immersed themselves in a Hotpod class at one of our 50+ locations around the world.
We're able to reopen from the 3rd May, so check out the schedule tab and book yourself in! While we're thrilled to get back to the pod, we're also going to keep running online classes. Check out the online tab on the schedule page to book in.
step into our immersive pod
hot yoga in 37 degree heat
move to relaxing beats
filled with calming scents
suitable for all levels
find

us

34 Orchard St, Swansea, Wales, SA1 5AW, GB
Helen Arthurs
Helen first started yoga to help her manage epilepsy as stress was a major trigger. Yoga has had such a positive impact in her life. When Helen first tried hot pod she was hooked from the first class & has been coming to pod for quite a few years now and it was what inspired her to do the Teacher Training and share her love of Yoga.
Stacey Wilkins
Stacey turned to yoga purely for the physical benefits. She became hooked very quickly and before she knew it was signed up for teacher training. Stacey enjoys seeing students working hard and sweating during class but above all else has realised the mental benefits are why she continues to show up and teach. She loves nothing more than seeing the lovely relaxed faces of her students at the end of class.
Jamie Blowers
Jamie Blowers is a registered senior teacher with Yoga Alliance Professionals. He has been teaching for over 20 years and holds his own Ashtanga and Rocket Teacher Trainings across the UK. His classes are focused on correct alignment making every pose suitable for everybody's body.
Abbey Tildesley
Abbey started Yoga as a way of taking time out from being a student and
absolutely fell in love with the endless mental and physical benefits of the practice.
She loves sharing yoga with others and trying to pass on that feel good feeling after every class.
Jane Simpson
With over 15 years experience having tried out a huge range of classes from South Indian ashrams and strong Hatha, in 2009 she completed a BWY training, and more recently with the excellent Jamie Blowers. Her classes will be hard working but full of cheek and fun. Not exactly a size 10 and with limited range she has always championed classes for all.
Charlie Bond
Charlie's ever increasing love of yoga developed after being diagnosed with MS at 16. She has found it to be of tremendous benefit and hopes to inspire others to use yoga to improve their lives.
Rachel Neyland
Rachel has been teaching at Hotpod Swansea for 4 years and her Hotpod Flow classes are fun and challenging while her Nurturing Flow classes are soothing and restorative.
Sarah Bott
Sarah first tried yoga as a way to compliment her running hobby. She soon became a regular at Hotpod Swansea and it wasn't long before her new found love of yoga took centre stage!
Harrison Lees
Harri started Yoga in Hotpod Swansea, a keen Rugby player he found that Yoga helped him ease his aches and pains and correct postural issues. Now he is keen to share that with others and develop his own Yoga further.
Lowrie Heather
Lowrie came to hotpod yoga to compliment the weight & cardio training that she follows. Lowrie religiously attends classes every week in pod and also teaches for us.
Rebecca Edwards
Rebecca started yoga as a way of maintaining her physical training after completing a Masters Degree. She is keen to share her love for moving by delivering classes that focus on alignment, strength and flexibility in a fun, energetic and accessible way!
Rose Fisher
After being introduced yoga whilst travelling in Thailand, she went on to discover Rocket Yoga, and decided to train in Ashtanga Vinyasa, with Jamie Yoga.
Irena Smith
Irena began her yoga journey when she was 20 years old, but really connected with the practice in 2014 at Hot Pod Yoga Haverfordwest.
Alex Killick
Alex came to yoga after a life-long interest in Eastern philosophy and meditation. It soon became clear to him that yoga was an effective way to enrich the process of self-discovery and cultivate a union between mind and body.
Lowri Malinowski
Lowri's interest in yoga began to balance out a high pressured job in television and to nurture her body after a run of ill health. She has been teaching at Hotpod Swansea for 2 years.
Ana Chidzoy
Ana was born and raised in Swansea and was the first Hotpod Yoga Franchisee. She has been teaching Yoga for 11 years in Swansea and held retreats around the world and her aim has always been to create an environment where people can relax, be playful and think big!
Gemma Blackmore
Gemma came to Yoga in 2013 after having become a regular student of Hotpod Swansea. She has always had a love of fitness and also works as a full time Nurse.
the founder
Ana Chidzoy
Ana was born and raised in Swansea, she started her career as as dancer and then went on (somewhat reluctantly at first) to do her yoga teacher training. Immediately however she fell in love with the practice and has gone on to train and teach around the world. Ana first heard about Hotpod Yoga in 2013, and went on to become the first Hotpod Yoga franchisee, launching in Swansea to a fantastic reception. Following the success of Hotpod Yoga Swansea, in January 2015 the offering expanded – with further pods in Carmarthen and Haverfordwest launching.