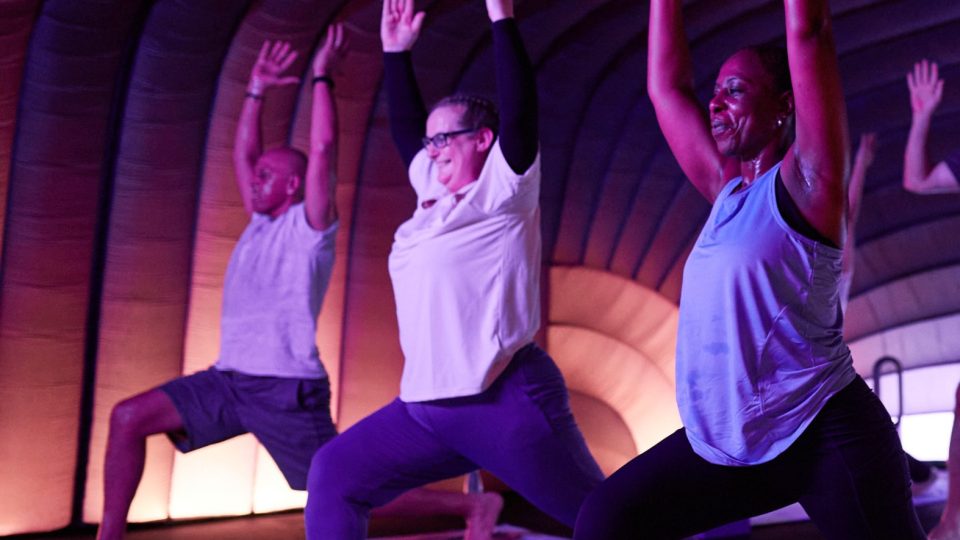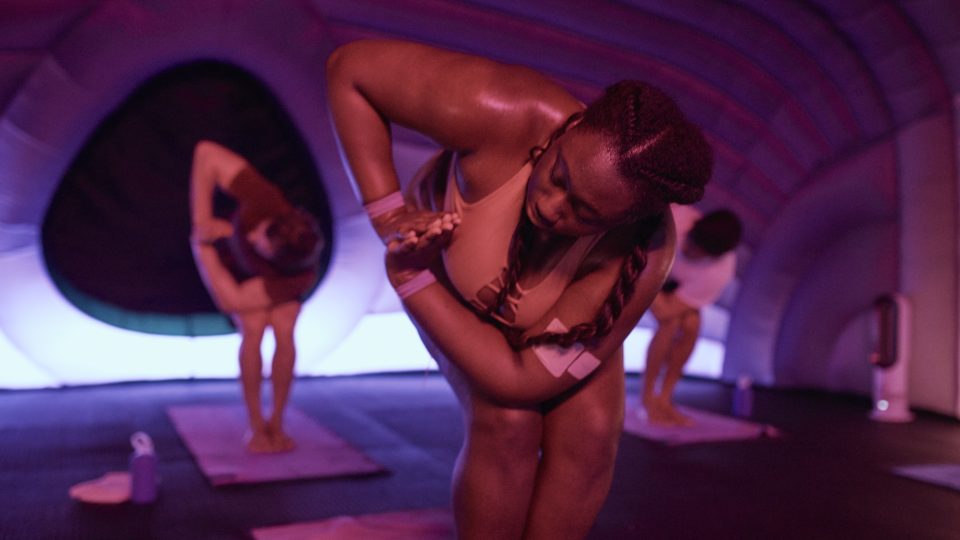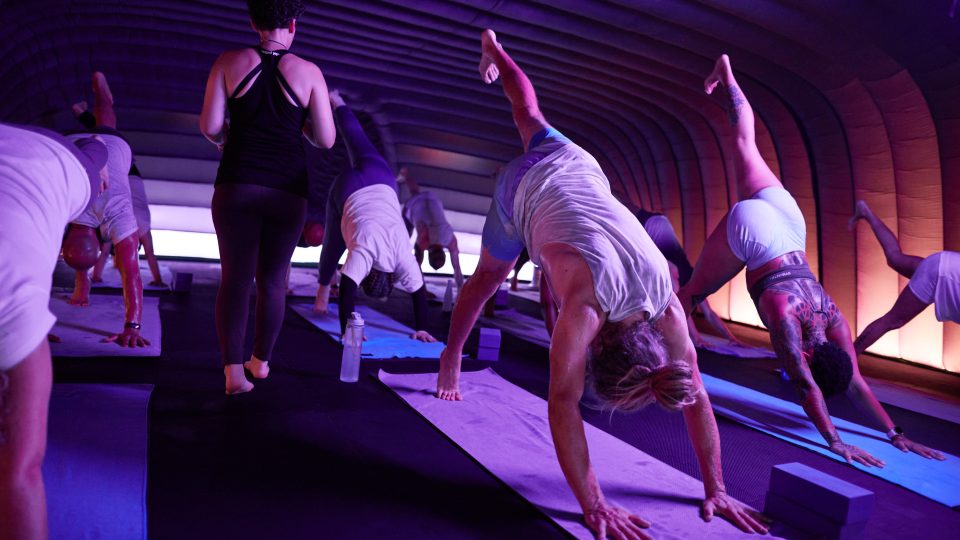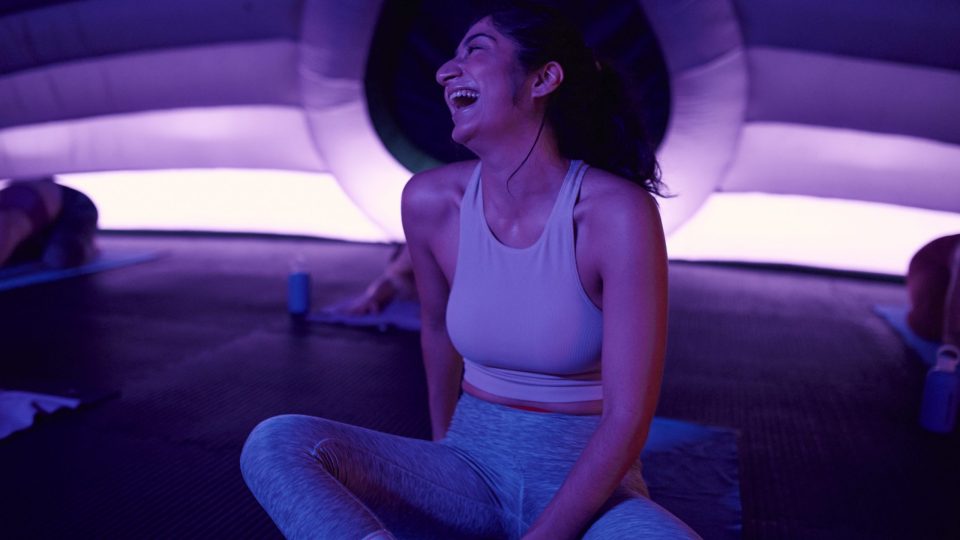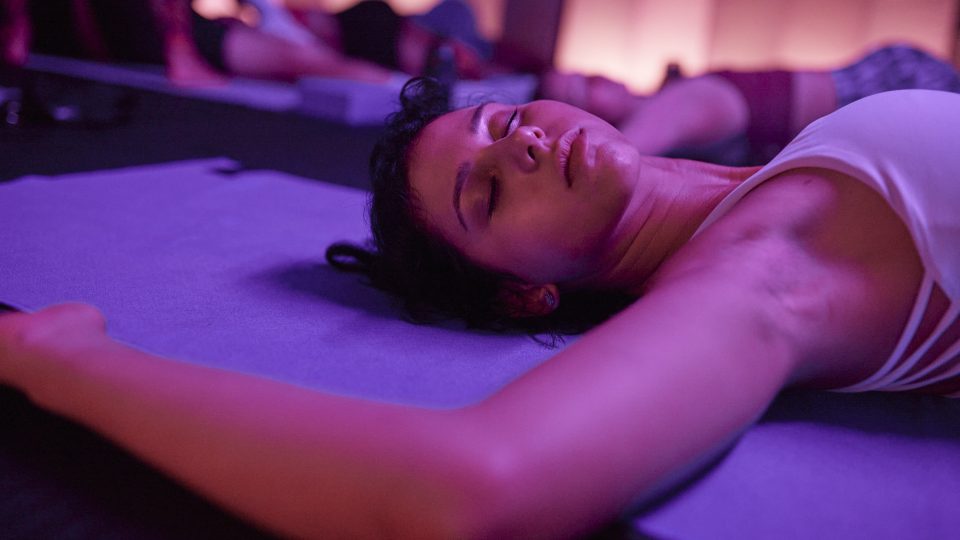 Hotpod Hove is a newly built studio, with changing rooms, showers, hair dryers and toilets available to use. Choose from dynamic flow classes, or relax into our nurturing flow classes, available 7 days per week at a variety of times. Set in the heart of Hove, our new studio is 7 minutes walk from Adrington station, and 2 mins walk from an extensive list of bus options. Along Portland Road we are spoiled by the excellent cafes and shopping available, you certainly won't run out of options in a hurry!
You'll find us in the desired Poet's Corner area of Hove. Located just off the popular Portland Road, directly opposite West Hove Infant School, on the corner of the new School Road development. Just a short walk from Aldrington Train Station, or Portslade Station. The area offers an array of Street Parking options on and around Portland Road.
google
reviews
Read what a few of our happy customers have to say! We'd love it if you could support our studio by leaving a review of your own. Simply click below to share your thoughts with us.
step into our immersive pod
hot yoga in 37 degree heat
move to relaxing beats
filled with calming scents
suitable for all levels
find

us

28 Turner Place, Hove, England, BN3 5GF, GB
Zara Esmaeili
Zara has been practicing yoga since 2009 when she stepped into her first hot yoga studio in her early 20's. Until this day, it has been the most consistent thing in her life. In 2014 she completed her 9 week teacher training in Thailand and since then, has been teaching all over the UK as well as running retreats and workshops. She holds the space with intention and support, leaving you feeling more grounded and connected with yourself. Her classes transition between dynamic and gentle. Zara teaches with a light touch and is in tune with what the students need and welcomes everyone onto the mat no matter where they are on their yoga journey.
Meghann Thomas
Meghann is a Yoga Teacher and Holistic Coach with over 8 years of teaching experience. Her classes weave breath, movement and stillness seamlessly together in a divine dance of connection and expansion. Guiding you to look deeply inside, to reconnect with your body and mind, to expand your inner awareness and to spark the journey of healing and transformation within.
Fran Hodgson
Fran is a registered 300hr vinyasa yoga teacher, having obtained her qualification from SPACE yoga studio, Brighton. Fran's style is more dynamic and she will show you ways into different postures that feel most appropriate for your practice and your body. Fran never stops being amazed by the mini transformation that takes place when she steps on her mat. Stepping on feeling one way, and leaving feeling completely different; that is what brings her back to her mat again and again.
Dolly Whitton
The focus for Dolly's classes is connection and balance. Dolly's Vinyasa flow brings you into your body with lots of options for you to choose from to find your challenge in that moment.
Fun and flowing with yourself and releasing from the rest of your day. I believe your breath is your teacher.
Emily Kennedy-Barnes
Emily Kennedy-Barnes. A Yoga Alliance RYT 500 teacher who specialises in Vinyasa Flow, Somatic Yoga and Restorative Yoga. A student of the illustrious Jason Crandell, Anna Sugarman and Sarah Williams.
Emily's classes offer a smooth and solacing yet playful and revitalising yoga style. Using a varying selection of yogic practices and philosophies to the rhythm and vibes of eclectic music, supported by a mantra of inclusivity.
Lily Henley
Lily is has been teaching yoga within the Sussex area for over 5 years. Having completed her teacher training at a local studio, where she now teaches, she went on to explore yoga all it's forms on and off the mat. Lily is trained in vinyasa flow, restorative and yin with a heavy teaching emphasis on listening to your body and moving with the seasons. Having worked separately in support services Lily believes in the power of holding space for others and using mindfulness as a tool for healing.
Gary Vaughan
Gary completed his Yoga Teacher Training at Hotpod Yoga Teacher Training in Hackney, in 2022.
Gary came to explore his yoga practice from a personal journey of sustaining life changing injuries. His teaching style is one that allows space for curiosity and exploration of your unique body.
Gary holds and encourages a space of giving consent to yourself during your practice on the mat, and self-acceptance of your body and practice.
Danielle Elphick
Hey I'm Danielle! I teach a strong yet soft and playful vinyasa flow. In all of my classes, I encourage my students to find a personal practice in each class and to strive towards moving in a way that feels good for your body rather than how it looks. 
My light hearted humour allows for a bright and welcoming energy in the class.
Anna Robertshaw
Anna started practising yoga after the birth of her 3rd son – that was about 16 years ago.
She had 3 baby boys under the age of 3.5 years old, her mat was her sanctuary and her space.
She is a Vinyasa trained Senior Yoga Teacher with Yoga Alliance Professionals.
Anna runs worldwide retreats, teacher trainings and workshops, she is also a Sound Therapist.
She loves guiding people into a space where they can embody their body.
Anna's main passion is to impart her experience in assisting people to become more cohesive in their movement, the basis of which is the breath.
Anna is very excited about teaching at Hot Pod in Hove and is very much looking forward to meeting you on the mat.
Jasmine Newsome-Stone
Jasmine is a Yoga teacher with nearly a decade of practice behind her. Her practices infuses breath-anchored movement with a sense of curiosity, joy and compassion, all whilst helping her communities understand their own bodies and minds with greater clarity and kindness. She believes that Yoga can empower us all with tools that can tonic the hustle culture of the Western world; and enjoys facilitating a non-dogmatic space where all are encouraged to inquire, observe and possibly have a giggle or two in the process.
Lauren Alford
Lauren's main love and passion has always been martial arts but unfortunately with contact sports can come a lot of injuries. After sustaining some damage to her neck she was recommended yoga as part of her recovery and she has never looked back. 
Since becoming a yoga teacher in 2017, Lauren's passion for good, healthy movement has grown. She likes to teach strong yet reflective practices that allow space for acknowledgement of how the body is feeling and reacting in a posture.
Lauren's ethos is yoga is for everyone and will never place pressure or expectation on you to do every posture if that doesn't feel right for you in that moment.
the founder
Gary Vaughan
Gary stumbled upon Hotpod Yoga Worthing back in 2019 whilst seeking a space of recovery and relaxation during the challenges of the pandemic. Gary left that first Hotpod class with the feeling of calmness and that of walking on a cloud, he knew then that he wanted to go on to share the Hotpod feeling with the communities of Brighton and Hove. The combination of challenge, fun and positive faces had him coming back again and again. Gary carries a few physical injuries and found the heat and flow of a Hotpod class really worked for his injuries and body. A few friendly franchise meetings with Hotpod Yoga founders led Gary to begin training as a yoga teacher, buying his first Hotpod home, and making Hotpod Hove a reality!