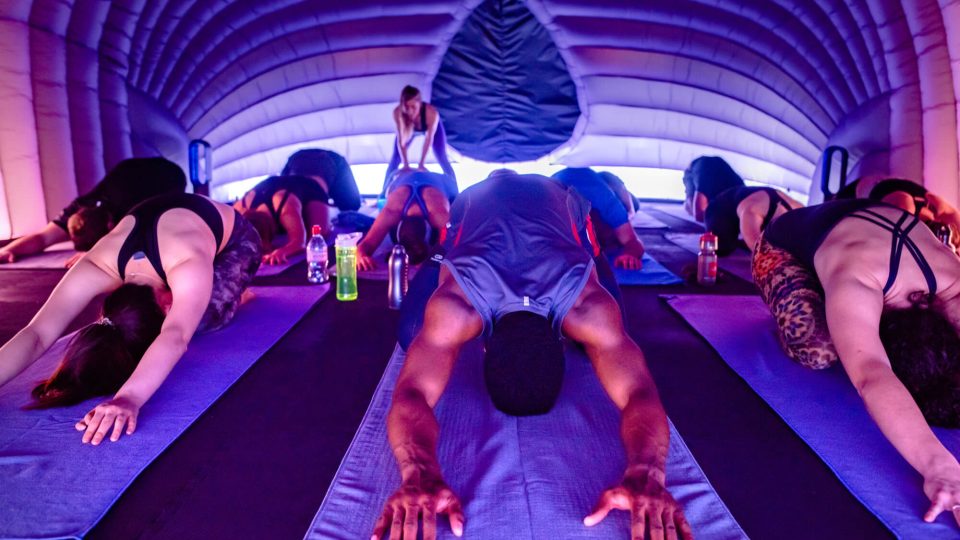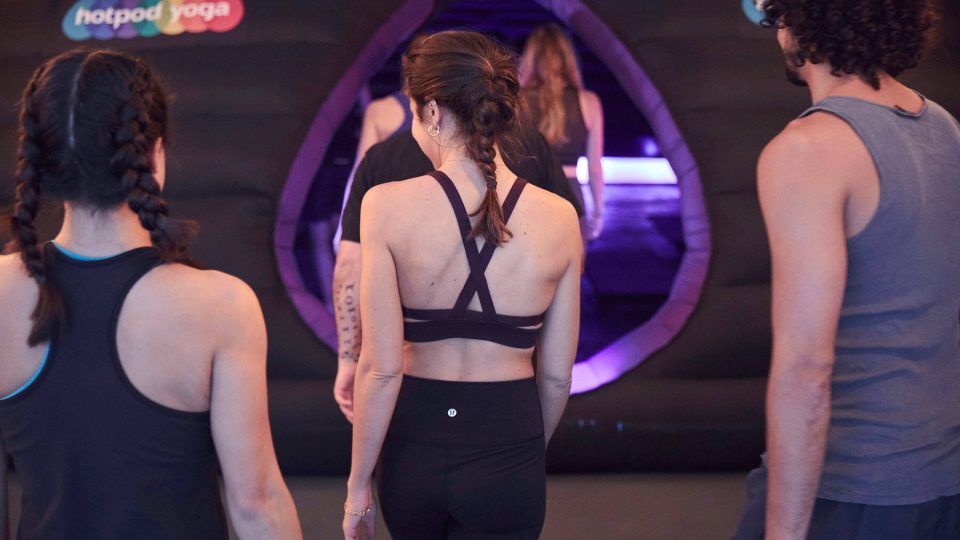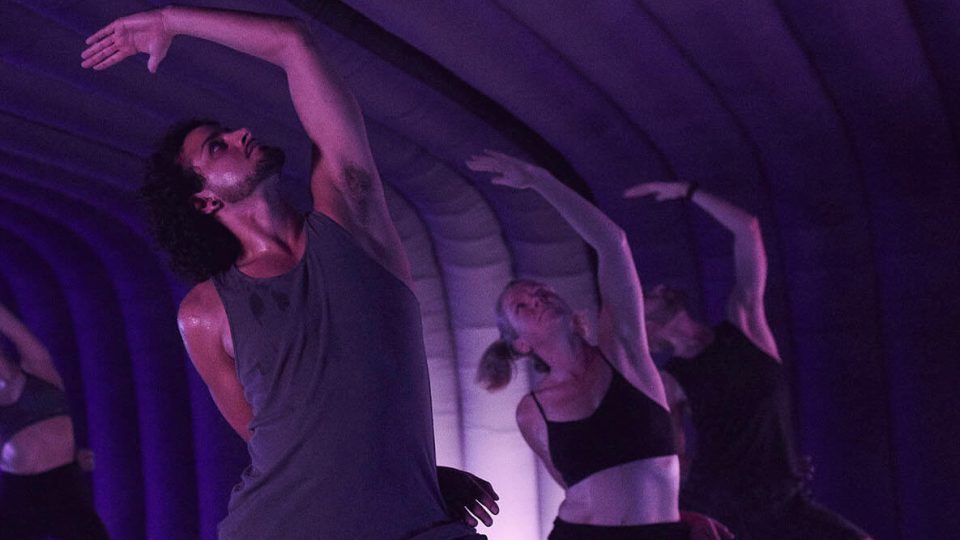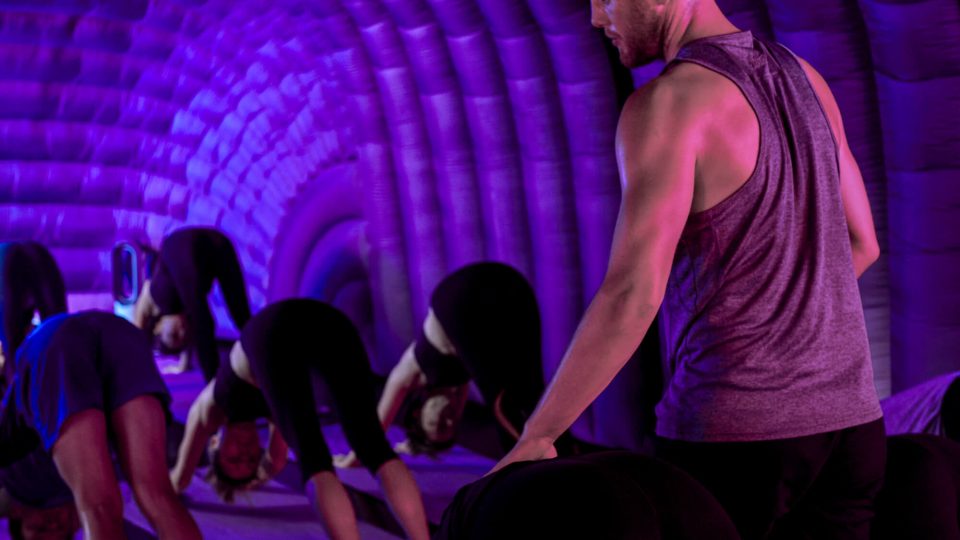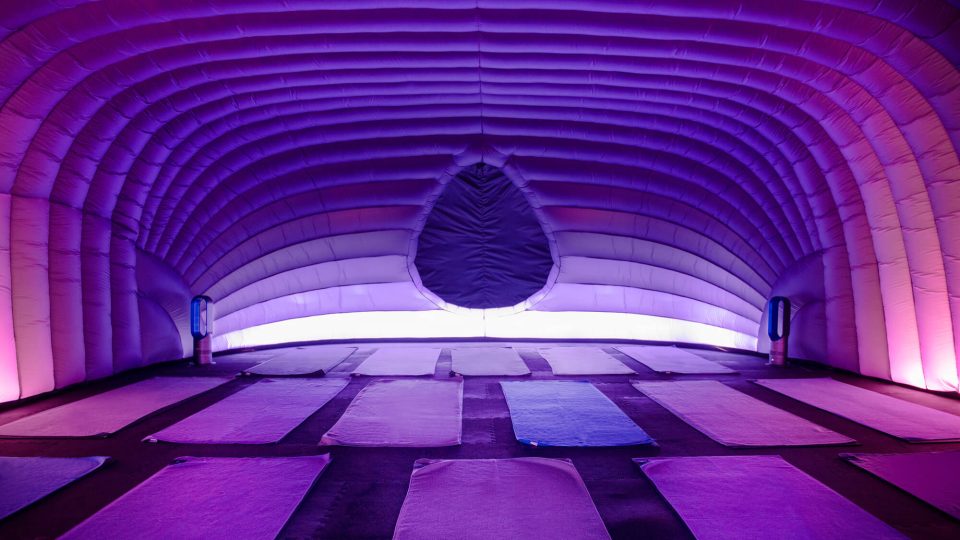 We're Europe's largest yoga business. Since 2013, over 100,000 people have immersed themselves in a Hotpod class at one of our 50+ locations around the world. We first landed in Northwich in November 2018!
20 person pod
Vinyasa flow
37 degrees
All levels welcome
find

us

29 High Street, Northwich, Cheshire, CW9 5BY, GB
Holly
Holly began practicing yoga in 2013 to help stretch whilst running a lot. After training for a marathon, her knees were playing up and she began to focus more on the yoga and less on the running, quickly realising the mental and emotional benefits of a regular practice. She completed 200 hours Ashtanga/Vinyasa Flow in 2016, Children's Yoga and Mindfulness in 2017 and Yoga for Autism in 2018. Holly's style ranges from dynamic flow to chair based or purely relaxation/Yoga Nidra; adapting to suit a variety of groups and making yoga accessible for all. She is very excited to have this studio in her home town of Northwich and to continue to spread the magic of yoga.
Clare
To me, yoga is an adventure which brings freedom and joy. I am a keen runner, and found the constant pounding of my joints was often leading to muscle strain and injury. The discovery of a regular yoga practice delivered immediate stress relief; then, over time, ease of joint movement, improved balance and most definitely strength. I became a fanatic! After attending many years of yoga classes and being inspired by excellent teachers, I wanted to share the gift of yoga with others.
I studied and obtained the YMCA Level 3 Diploma in Teaching Yoga in 2016, and I have been teaching Hatha Yoga with Vinyasa Flow in a modern style ever since. Hotpod yoga has enabled me to combine this style of teaching with the added benefits of the heat element. I love the positivity, space and focus that yoga creates within the mind and body, and my enthusiasm for this is to strive to enrich your everyday life with energy and enjoyment!
Sylvie
Sylvie first started practicing yoga in her twenties and was amazed by its health giving and restorative qualities. She attended yoga classes on a casual basis for years for her own practice. After a bout of illness, she turned to yoga in a more meaningful way, to help rebuild her health and bring balance and harmony to her life. As Sylvie recovered, she felt compelled to learn more and enrolled in teacher training. She qualified with the British Wheel of Yoga and trained with Strala. Sylvie has had experience working with children, teens and adults; people from all walks of life and different backgrounds. Her passion is to make yoga accessible to as many people as possible, and help them bring the benefits of yoga into their lives, both on and off the mat.
Becci
Becci is one of our teachers with a a very sporty and dynamic flow. She totally loves what yoga can bring to ones life and been practising yoga for years. In her classes she likes to inject a bit humour to the classes whilst making sure all the postures are done in a correct and safe way so expect plenty of adjustments and advice on how get the most of your class.
Nikki
I have practiced Vinyasa Flow yoga since 2007; I love the strength and fluidity that Vinyasa Flow brings to my yoga practice. I also practice Hatha and Iyengar yoga, enjoying the focus both these styles of yoga bring to alignment and stability. Yoga helped me to change my life for good; I left the corporate world, did my 200 hour yoga teaching course, and have never looked back. I have a passion for anatomy and physiology, never failing to be amazed how the body can have such a strong impact on the mind. Being a keen sports person myself, I also teach yoga for sports and currently I'm studying to understand how yoga can enhance a sports person's performance. I like to make my classes informative and fun, hoping they produce the desired outcome for each individual student.
the founder
Minna Scaife
Minna was born in Finland and first came to UK for a summer language course in 1996 which soon turned into 3-year Marketing University degree. After her studies, she worked in a variety of marketing roles from Formula 1, corporate events to jewellery marketing as well as starting her own business in children's clothing. She was introduced to Hotpod Yoga in March 2018 by a friend. The feeling she got after doing her first class was incredible, she loved the feeling of relaxation mixed with knowing you have had a hard and good workout. When she then found out that Hotpod Yoga was actually a franchise business she just knew she wanted to be involved. A mere two months later she was the proud owner of the Hotpod Yoga Northwich.